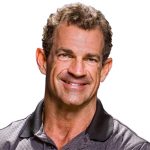 Dr. Mark Sherwood
Mark Sherwood, Naturopathic Doctor (ND), is the founder and president of Live4E. His activity DVDs and full line of nutritional supplements are the highest quality and are sold around the world. Dr. Mark is the host of 4E TV, a weekly television program airing on three networks.
He is a former Oklahoma state and regional bodybuilding champion, ex-professional baseball player and a 24-year retired veteran of the Tulsa Police Department, where he logged a decade of courageous service on the department's SWAT Team.
Mark's passion for wellness motivated him to develop several wellness based courses, which he teaches to law enforcement professionals, corporations, and churches throughout U.S. and worldwide. He firmly believes that "each person has an awesome destiny and purpose in life, which can be revealed only through the pursuit of total wellness." Mark is a motivational speaker whose presentations are sought by audiences nationwide. His passion and experience for total wellness make him a versatile role model for people of all ages.
Meet our founding physician, Michele L. Neil-Sherwood, DO →